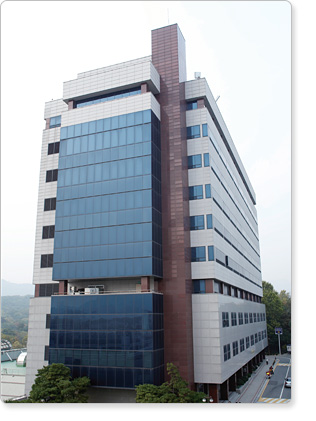 The Biomedical Research Institute at Seoul National University Hospital is the first and the largest research center of biomedical science in Korea.
The early-stage research unit began operation in 1978 with 24 laboratories and 20 animal experimental rooms on the 12th and 13th floors of the main building of Seoul National University Hospital. It was named the Clinical Research Institute in 1991 for the systemic enhancement of research needs posed from hospital practices and found its stride after the establishment of world-class research facilities in May 1998. The Clinical Research Institute has upgraded the level of clinical research as well as its related field of basic research through systematic and organized activities and open innovative collaborations with public, national and private research institutes.
Remarkable achievements in biomedical science during past years, that are matchless on the nationwide level and matchable on the world-class level, facilitated the expansion of the institute. In 2011, the institute was raised to the status of research complex and renamed as The Biomedical Research Institute along with its affiliated research units.
The Biomedical Research Institute is committed to improving clinical quality by carrying out internationally competitive research and ensuring the best possible medical practices at Seoul National University Hospital.
The Biomedical Research Institute also plays a pivotal role in forging collaborations between public and private research centers by encouraging joint projects that aim to make contributions toward economic growth.
Its major functions include biomedical researches required in national policy setting, clinical research to enhance public healthcare, research on the integration of basic sciences with clinical research, the development of candidate materials of new drugs, the development of medical devices and new medical materials, the fostering of professional researchers, and the conducting of clinical trials of newly developed medicines and medical devices.